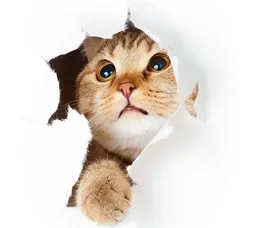 Puppies and kittens require extra attention in getting care to ensure a healthy future. At Animal Care Clinic in Inkster, our veterinarian has many years of experience in dealing with kittens and puppies. Our hospital is fully equipped to offer your pet the vaccines, exam, parasite control, or even spay and neuter. we Will do whatever is required to ensure your pet is healthy.

Veterinary Care for Puppies and Kittens
It is very important to book an appointment for a pet wellness exam once you get a kitten or a puppy. At Animal Care Clinic, our veterinarian will check the weight of you puppy or kitten and perform a physical examination. The vet will also check the dental condition of your puppies or kittens. Additional time will be required if a dental care is needed.
At Animal Care Clinic, we follow a strict schedule for your puppies and kittens. It is very important to follow the schedule to get all the vaccinations that is required for your puppies or kittens. The schedule is structured in a way to provide all the necessary treatment to keep your puppy or kitten healthy and happy.
The treatment will include: set of different vaccines/deworming treatment is 2-3 week separation.
Parasite and Disease Prevention
Parasites and diseases are a very serious issue and it is important to check your puppy or kitten for them. At Animal Care Clinic, we provide medication for kittens and puppies to treat these issues. We take necessary steps to prevent parasites as well as prevent heartworm and perform deworming.
Vaccines
Vaccines are important to keeping a healthy kitten or puppy. Your puppy will receive rabies, distemper, and Parvo virus vaccine shots and your kitten will receive vaccines for rabies, feline leukemia and diseases like Panleukopenia.
Spay and Neuter
Spaying and neutering will help in the behavior of cats and dogs, as well as it keeps them healthy and happy. When your puppy or kitten have reached a certain age, we recommended to get them spayed or neutered. For any spay or neuter appointment, we suggest dropping of your pet in the morning and pick them up in the afternoon.