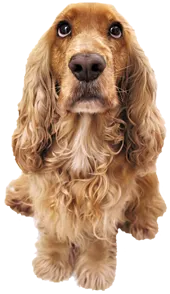 At Animal Care Clinic in Inkster, MI, our veterinarian and technicians strive to give your pet the best advice and care possible whether you are here for a checkup, surgery or just dropping your cat or dog off to stay with us. We are here to keep your pet Safe, Healthy, and Happy.
Our mission statement is "our Purpose is great Service". We make sure to follow our mission statement at all times. Our great, cat and dog loving staffs are always up for the challenge to make sure your pet gets the best service and treatment.
Our veterinarian has over 10 years of experience treating serious conditions and offering regular pet wellness care. We make sure our hospital is comfortable and kid-friendly so your pet can relax in the waiting room and look forward to meeting our Inkster veterinarian.

Veterinary Services
Animal Care Clinic is a full-service animal clinic and welcomes both emergency treatment cases as well as pet patients in need of routine services.
Routine Services
Our veterinary services include vaccinations, wellness exams, microchipping, tick and flea prevention, neuter and spay surgeries as well as dental care.
Boarding
If you are planning on not being in the house for a while, you can feel assure of our boarding service. At times when its quiet we have our boarding pets walk around the clinic and feel like they are home.
Emergency Cases
If your pet was attacked or was in an accident, we provide veterinary emergency services. Call us and we will get our staff ready to treat your pet.
Appointment
We are open seven days a week, if you have any questions regarding our Services or to just schedule an appointment, call our veterinary clinic at (734) 729-5860.